International H-body Roadracers
H-body racers enjoyed their greatest achievements in the USA with the IMSA and SCCA Trans-AM series, but they also saw victories outside of North America. Monza-bodied racers competed in South America, France, Australia, New Zealand, and Japan. Drivers championships would be acheived twice in Australia, in 1976 and 1984.
Several monza's were entered in the Australian Sport Sedan Championship Series throughout the mid-1970's and 1980's, but only three would see great success. Drivers championships would be won by Allan Moffat in 1976, Alan Grice in 1984, and Bryan Thompson in 1985. 1985 would be the final year for the ASSC series.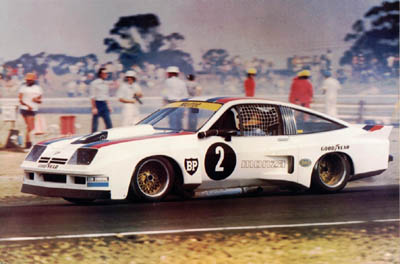 After seeing the potential of the monza as a dominate roadracer, Allan Moffat would purchase DeKon Monza #1005 and ship it to Australia in 1976. He proceeded to nearly dominate the Australian Sport Sedan Championship that year, winning the drivers championship. His monza dressed in white with blue and red stripes, Allan would secure sponsorship from Pan Am airlines. Monza's were showing a dominance in the USA IMSA AAGT series, so 1977 looked promising for a second championship for Moffat.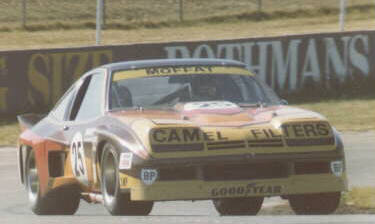 Due to his business associations with the Ford motor co., Allan would have to use a ford capri for the 1977 championship. The monza would have to be garaged until 1980. He entered the monza in the 1980 series, repainting the car brown, orange, and tan with camel cigarettes sponsorship. After seeing faster machinery pull away from him, Allan quickly saw that the car would need too many updates to be competitive and the car was retired.
Bob Jane, a very successful Australian racer and businessman, saw the potential of the monza in 1980. Commisioning racecar designer Pat Purcell to build him a monza would be a step in the right direction. Pat would produce the most aerodynamic monza ever seen, sporting a 625hp v8 chevy and ultra-wide wheels for superior handling. Painted red with "BOB JANE T-MARTS" sponsorship, the monza looked as fast sitting still as it did on the track.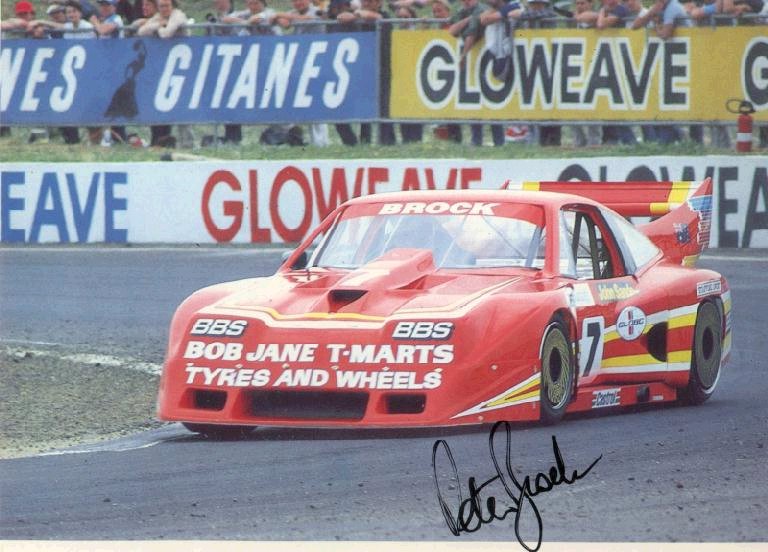 Peter Brock, a very well known and successful australian racer, would assume the driving duties from 1981-83, just missing out on the drivers championship in 1983 to ex-f1 champ Alan Jones in a porsche 935. Brock and jones would have many close races, with the porsche just taking victory and the end. A big crash in 1983 would not help brock and the monza. With three disappointing seasons, Brock decided to go back to touring cars. He is considered a master of the Bathurst 1000, a world famous race for touring cars.
Alan Grice would fulfill the driving duties for the 1984 series. He had very few problems in capturing the 1984 championship.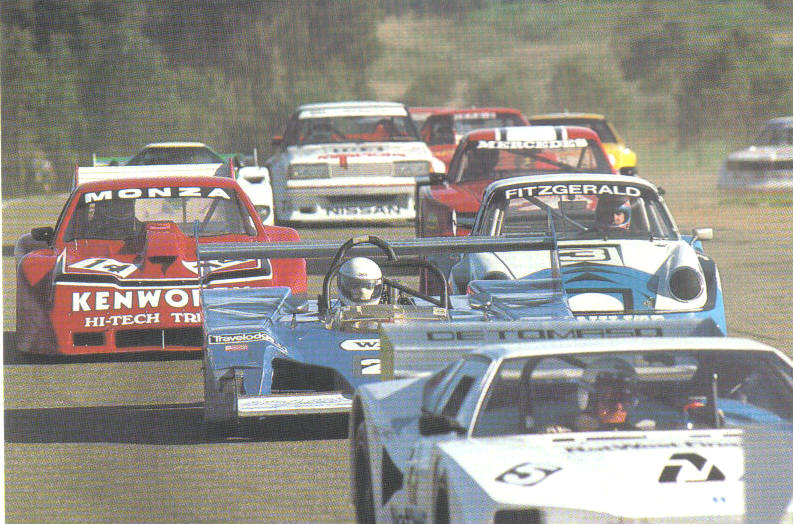 After seeing the Bob Jane monza run circles around him the past few seasons, Bryan Thompson would buy the monza to try to be the final ASSC champion. Arming himself with the monza and a chevy-powered mercedes, Bryan had no problems becoming the 1985 and final ASSC champion.
Brad Jones would take the ex-Moffat DeKon #1005 monza to finish in sixth place in the final standings for 1985.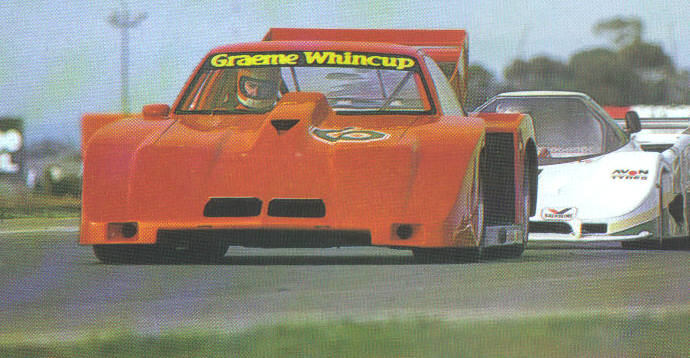 Graeme Whincup would install a set of porsche 935-style body flares too make a very wide monza racer for the 1985 season. Sporting impressive groundeffects, the monza was hoped to be all conquering, but was not. The car would be sent to the USA to compete in IMSA, with former F1 champion Alan Jones slated as one of the drivers. The car was never raced, was put up for sale, and was eventually returned to australia.
Only Two years saw monza's contest this very famous, grueling race designed to test both driver and machine to it's limits. Although thier performance results were not as expected, their appearances were crowd pleasers.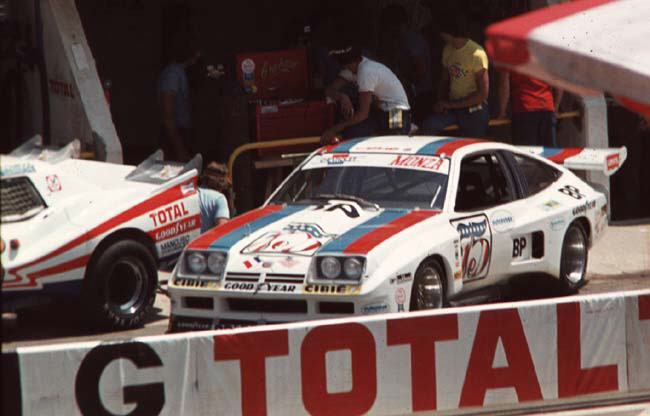 After seeing how succesful the monza was in IMSA AAGT competition in the usa, Michael Keyser decided to bring a DeKon monza #1006 to lemans. Along with co-driver Ed Wachs, Michael qualified the monza in 14th starting position. After a long battle with John Greenwoods awesome corvette, A broken driveshaft would spell the end for the monza on lap 12.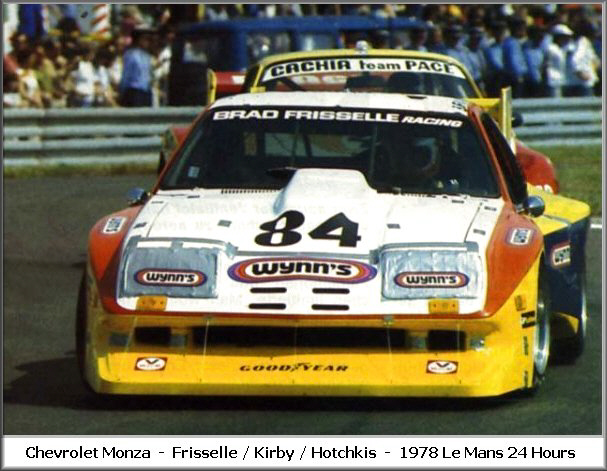 In 1977 Brad Frisselle would purchase DeKon monza #1003(ex-Keyser) to do some IMSA racing. After having a great time in the usa, Frisselle decided to tackle the grueling Le Mans race. Along with co-drivers Bob Kirby and John Hotchkiss, the team would suffer through two blown v8's in practise. They took the best parts from both to make one good engine, and proceeded to qualify 25th. Things were looking good in the race until just after the fourth hour when both engine and gearbox troubles would put them out of the race.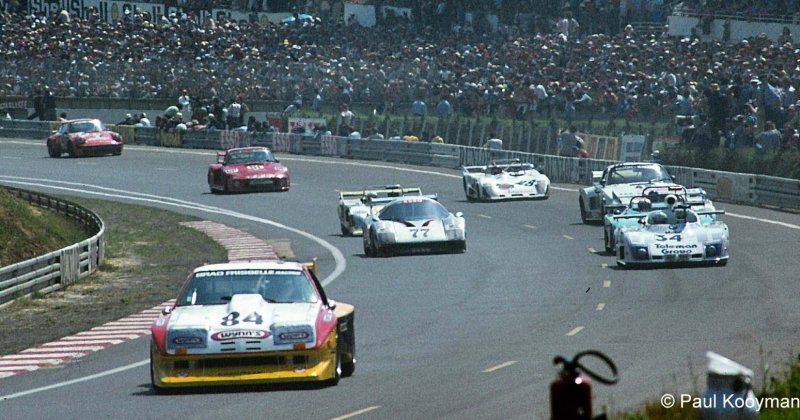 Several monza's have found their way down to South America to compete in GT Invitational races.

PANAMA - What does one do when an old US miltary airbase is no longer used? One turns it into a autoracing track!!! There is a Panamanian roadracing championship that is held evary year down there. The field consists of a few ex-IMSA gto cars owned by wealthy business men and several econocars from russia LADA's to japanese imports.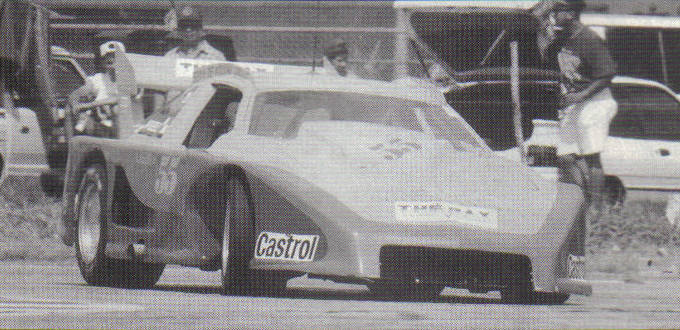 There is a privateer racer by the name of Lloyd Keene who along with his brother lance decided to build their own racer. Using a chevy monza they constructed their own tube frame chassis. It uses a cantilevered rear suspension copied from an american dirt track magazine, and uses factory GM shocks, not gas filled. With an old torquey 370 cid chevy v8 they are a true crowd favorite. Although it's home made body vaguely resembles the IMSA monza's of the usa, Lloyd races it with great pride and has scored many top finishes in panama.
Throughout the mid-1980's until the early 1990's there were several GT Invitational races held in Japan and parts of Asia. A few of the monza's that saw competition in the Australia/New Zealand series would try their hand at these catch-all races.